長らく開発が行われていましたT8の販売が決定しました。
製作は全てハンドメイドで行われ、今期23台前後が作られる予定です。
また、次年度の製作は未定となっています。



現在、追加生産は未定となっております。



・Glass Faiba Prepreg Carbon Hybrid Material

・3D DECK
・3D SOLE
・Move DECK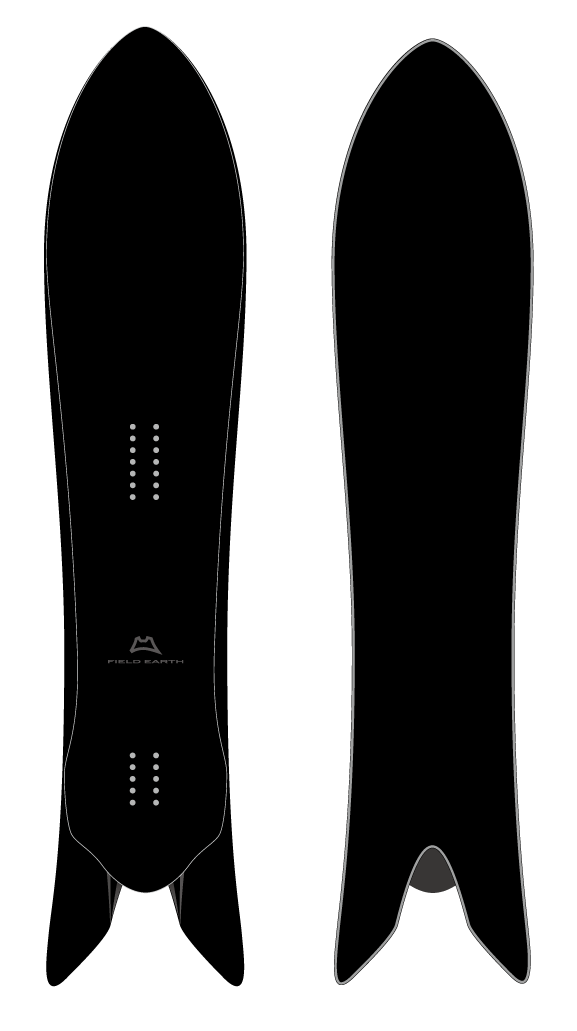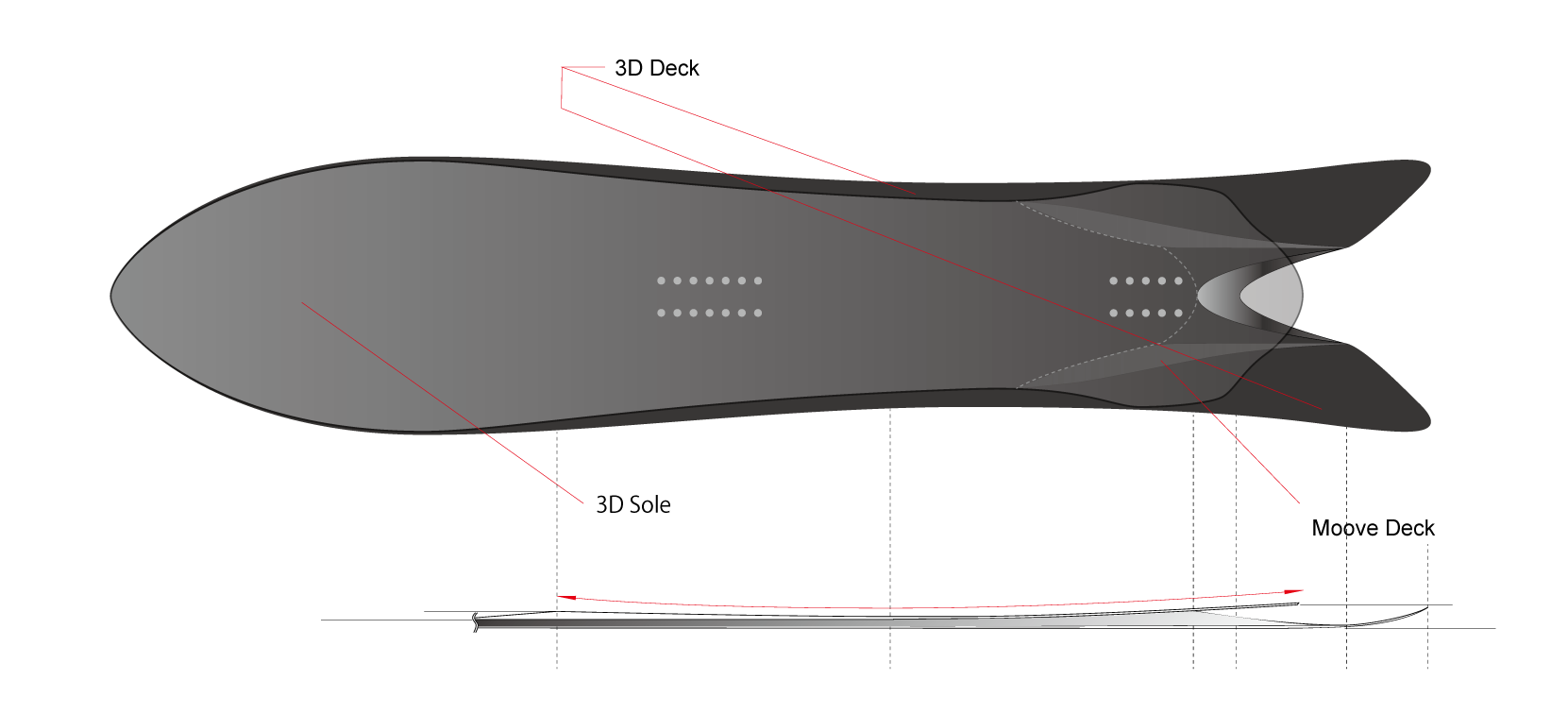 What Ultimate Smooth Usability Brings
---
Completely new design enables efficient and good power responses, and which brings smoothness and variety turns by adding power to 2 tail fins.

The complete dimensioned design enables riders to turn by weighting naturally because the coordination of power from binding position set at upper part of anchor of 2 fin's motion range and torsion from bord's nose combines smoothly.

Also, riders can weight without catching vibration from snow surface because contacting point of snow surface and binding's point of contacting snow surface are separated each other. This is a distinct feature of this model.

T8 now has evolved to Model2. Compared to Model1, it is arranged for lighter weight and wider motion range. Ordering for T8 is not available.
究極のスムーズな操作性が導くもの
---
全く新しいデザインは効率の良いパワーレスポンスで2つのテールフィンに力を加えスムーズで多彩なターンへと導きます。完全立体化したデザインは、2つのフィンの可動域支点上部に設定されたビンディング位置からの加重とノーズ方向からのトーションの連動とがスムーズに合わさり自然な加重でターンができるようにデザインされています。また、接雪面とビンディング接雪面が離れていることで雪面の振動を直接とらえることなく加重できることも大きな特徴になっています。

T8は現在Model2に進化しModel1に比べ軽量化とテール可動域が広くなるように調整されています。T8のオーダーは行われていません。